比華利山
MORE Properties in Beverly Hill »
Price (HKD)
$
35
M
(@ $32,318)
---
Property Details of Beverly Hill
View - Beverly Hill
Calming green environment penetrates through the expansive windows.
Internal Condition - Beverly Hill
Living and dining areas are clearly defined on the open floorplan with well appointed furniture.
Master bedroom fits a king-size bed, and other 2 bedrooms with wardrobes and beds are good for kids.
The fully equipped kitchen has quality built-in appliances including oven.
Bathrooms are well kept.
Helper's ensuite is located behind the kitchen.
Includes covered carpark.
Outdoor Area - Beverly Hill
Balcony is directly reachable from the living and dining room through the glass doors.
Property Information of Beverly Hill
Address
6 Broadwood Road
Building Age
33 Years
Date of Occupation Permit
12/1988
School Network
Primary School - 12 ; Secondary School - Wan Chai
Facilities
Under Renovation, Gym, Outdoor Swimming Pool, Snooker or Lard Room, Squash Court, Sauna, Shuttle Bus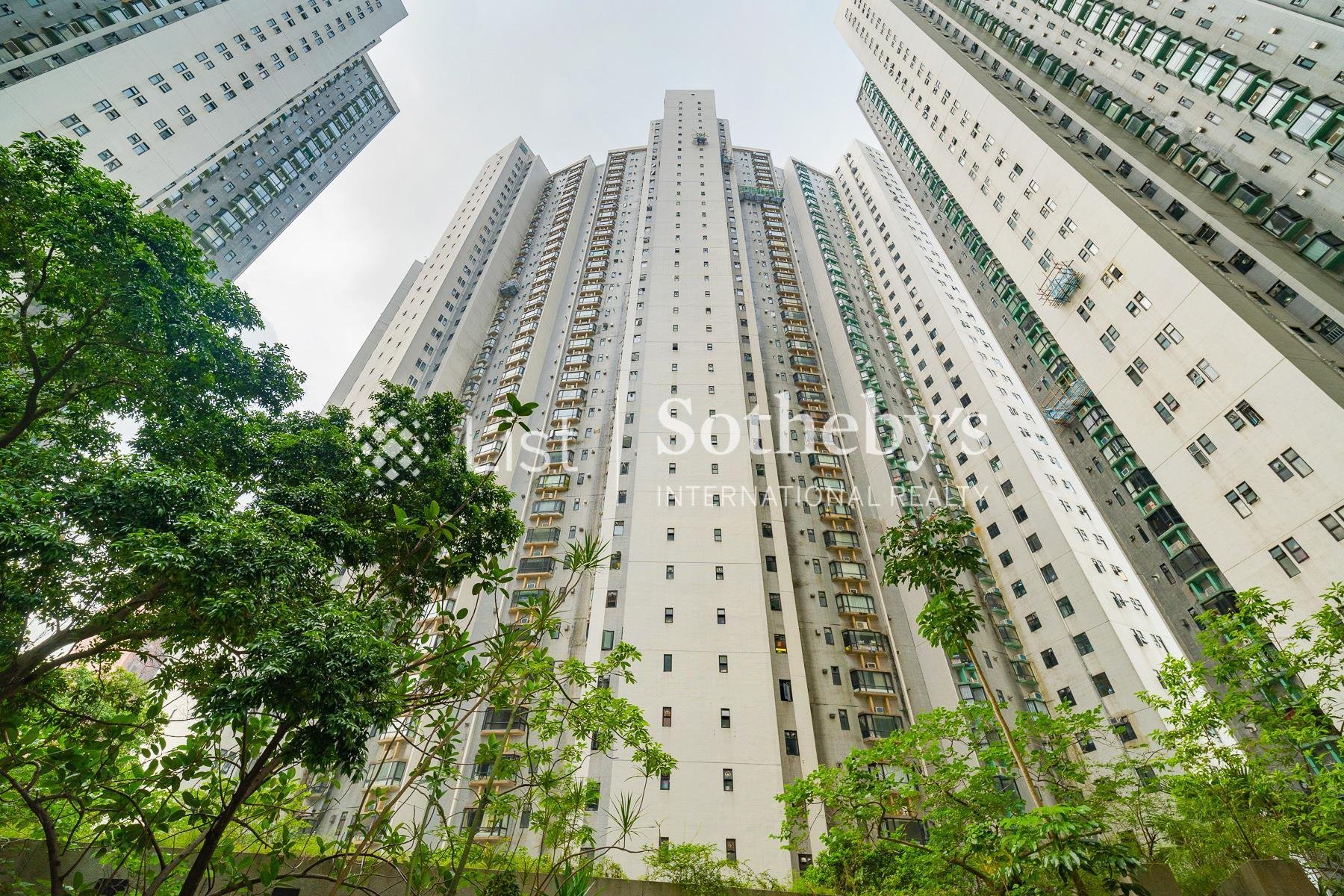 About Beverly Hill
A large-scale luxury development completed in 1988 comprising 10 residential blocks and a deluxe clubhouse, accommodating 695 families. There are 2 to 4-bedroom apartments varying from 1,057 to 1,665 sq.ft. saleable, with round balconies to capture the widest angle of the views. Upper floor apartments overlook the racecourse, Causeway Bay area and the harbour. It is a short walking distance from the shops and restaurants in Causeway Bay, Hong Kong Football Club, Craigengower Cricket Club and Hong Kong Jockey Club. Convenient access by public transportation, and there are several prestige schools located in the neighbourhood.
To further protect our clients and agents during meetings and property visits, List Sotheby's International Realty, Hong Kong has launched the "Vaccinated Agent Badge" on our company website for clients to identify vaccinated Agents easily. We respect the privacy of frontline agents, so our vaccinated agents may not choose to display the badge.
Popular Districts - Properties for Sale
Popular Districts - Properties for Rent
---
About List Sotheby's International Realty, Hong Kong
List Sotheby's International Realty, Hong Kong is a professional real estate agency, offering unique and unparalleled real estate services of Hong Kong property, luxury homes and apartments for sale and rent in Hong Kong. As part of Sotheby's International Realty with more than 25,000 affiliated real estate agents located in over 1,000 offices across 79 countries, we also offer our discerning clients an unique one-stop service in international property investment.
With the support of our proprietary property technology and international property platform, our experienced real estate agents are able to create a streamlined property viewing process by providing our recommended property listings and viewing itineraries that specifically match our clients' needs. As one of the leaders in Hong Kong real estate, allow us to be your property guide in your house hunting journey.
---
---
© 2022 List International Realty Limited (Licence No: C-073987). All rights reserved.
Sotheby's International Realty® and the Sotheby's International Realty Logo are service marks licensed to Sotheby's International Realty Affiliates LLC and used with permission. List International Realty Limited fully supports the principles of the Fair Housing Act and the Equal Opportunity Act. Each office is independently owned and operated. Any services or products provided by independently owned and operated franchisees are not provided by, affiliated with or related to Sotheby's International Realty Affiliates LLC nor any of its affiliated companies.