栢濤灣
MORE Properties in The Portofino »
Price (HKD)
$
115.74
M
(@ $30,000)
---
Property Details of The Portofino
View - The Portofino
Awe-inspiring views of the sea extend towards the horizon where it meets the sky.
Internal Condition - The Portofino
It is a bare shell house with great versatility. Design and decorate it to suit your own lifestyle!
High ceiling makes the living room feel open and airy, and the dining room on a separate level captures amazing views through the full height windows.
Large terrace and garden extend the family room that comes perfect for entertainment and family gathering.
There is plenty of space to place at least a king-size bed in the master bedroom, leading to the ensuite bathroom.
Other bedrooms are also spacious enough to fit in queen-size or double-size beds and wardrobes.
Kitchen is in bare shell condition and has plenty of open space to install cabinets and all necessary appliances.
Most of the bedrooms are served by en-suite facilities, and second en-suite bedroom has a private balcony attached.
Powder room just off the living room comes convenient when you have guests.
Maid's room is a nice size and includes a private bathroom.
Includes 2 covered carpark.
Can purchase these twin houses and merge together into a big house.
Extensive clubhouse facilities perfect for families.
Outdoor Area - The Portofino
Enjoy the breathtaking views from the private rooftop terrace.
Unusual, huge private garden and a terrace are directly reachable from the family room.
Arrange a private poolside barbecue outside the house anytime you want.
Open the balcony door and let the fresh air flow through the bedroom.
Property Information of The Portofino
Address
90-188 Pak To Avenue
Building Age
-
Date of Occupation Permit
-
School Network
Primary School - 95 ; Secondary School - Sai Kung
Facilities
-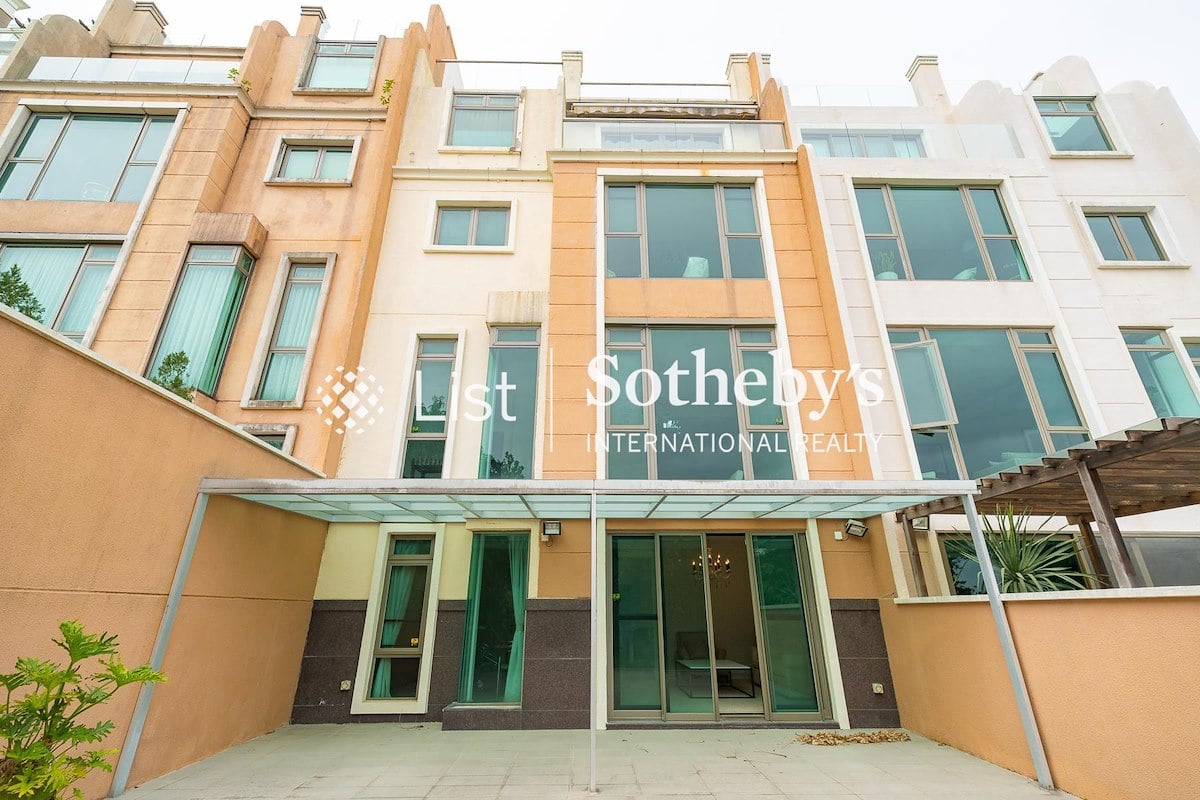 About The Portofino
A gated seaside development situated on the Baitao Trail off the tranquil Clear Water Bay Road, comprising 52 3-storey townhouses with roofs, gardens and 2 covered carparks, and a 5-storey low-rise block with 20 apartments, 4 on each floor. Typical apartments are in 2,119 sq.ft. saleable, except the first floor units which are in 1,987 sq.ft. saleable. The townhouses are constructed in U-shape and range in size from 3,028 to 3,858 qs.ft. saleable, capturing either sea views or green views. Residents can enjoy the clubhouse, outdoor pool, tennis court and children's playground in the development, as well as shuttle bus to Hang Hau market and MTR station.
To further protect our clients and agents during meetings and property visits, List Sotheby's International Realty, Hong Kong has launched the "Vaccinated Agent Badge" on our company website for clients to identify vaccinated Agents easily. We respect the privacy of frontline agents, so our vaccinated agents may not choose to display the badge.
Popular Districts - Properties for Sale
Popular Districts - Properties for Rent
---
About List Sotheby's International Realty, Hong Kong
List Sotheby's International Realty, Hong Kong is a professional real estate agency, offering unique and unparalleled real estate services of Hong Kong property, luxury homes and apartments for sale and rent in Hong Kong. As part of Sotheby's International Realty with more than 25,000 affiliated real estate agents located in over 1,000 offices across 79 countries, we also offer our discerning clients an unique one-stop service in international property investment.
With the support of our proprietary property technology and international property platform, our experienced real estate agents are able to create a streamlined property viewing process by providing our recommended property listings and viewing itineraries that specifically match our clients' needs. As one of the leaders in Hong Kong real estate, allow us to be your property guide in your house hunting journey.
---
---
© 2022 List International Realty Limited (Licence No: C-073987). All rights reserved.
Sotheby's International Realty® and the Sotheby's International Realty Logo are service marks licensed to Sotheby's International Realty Affiliates LLC and used with permission. List International Realty Limited fully supports the principles of the Fair Housing Act and the Equal Opportunity Act. Each office is independently owned and operated. Any services or products provided by independently owned and operated franchisees are not provided by, affiliated with or related to Sotheby's International Realty Affiliates LLC nor any of its affiliated companies.