嘉慧園
MORE Properties in Grenville House »
Property Details of Grenville House
View - Grenville House
Well honoured apartment at the highly sought-after location just minutes from Central, overlooking the city and a bit of the harbour.
Internal Condition - Grenville House
Lots of space provided for your imagination in this penthouse apartment with over 90% efficiency ratio.
Living and dining room is extended with a big balcony.
Master bedroom can easily fit a king-size bed and more furniture. Deluxe master bathroom features separate shower and soaking tub, double basins and generous cabinets and countertop space.
Another en-suite bedroom and 2 extra bedrooms are also large enough to comfortably arrange queen-size bed and other furniture. Abundant built in storage in every room.
Internal staircase leads to the huge roof terrace with decking and fences.
High quality built-in appliances are installed in the galley kitchen, including built-in microwave, oven and fridge.
Washer and dryer are installed in the utility room attached to the kitchen.
Two rooms and a bathroom next to the utility room for your helpers.
Guest bathroom matches the design of the en-suite bathroom.
Rare on the market, this stately apartment is renovated to a very high standard and is ready to live in!
Outdoor Area - Grenville House
Huge balcony off the living and dining room is dedicated to alfresco dining.
Unusual large rooftop terrace is potentially your children's playground or a party lounge.
Property Information of Grenville House
Address
1-3 Magazine Gap Road
Building Age
51 Years
Date of Occupation Permit
03/1971
School Network
Primary School - 11 ; Secondary School - Central and Western
Facilities
Outdoor Swimming Pool, Minibus Stop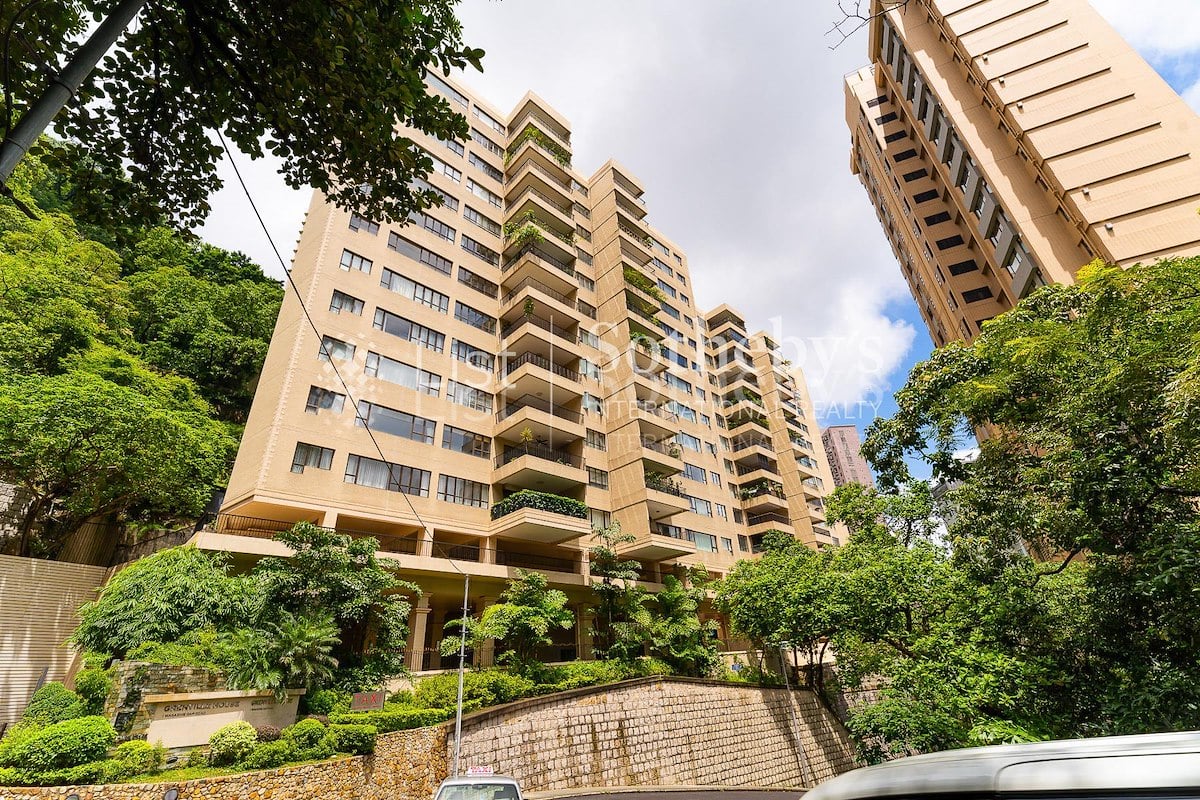 About Grenville House
Completed in 1971, Grenville House is known for its extremely high efficiency ratio. The complex is made up of five 12-storey towers, with 2 units per floor, totalling 120 units. Typical apartment sizes range from 3,073 to 3,366 sq ft., with a large balcony attaching to the living and dining room. Transportation is convenient, taking only about 5 minutes to Central.
To further protect our clients and agents during meetings and property visits, List Sotheby's International Realty, Hong Kong has launched the "Vaccinated Agent Badge" on our company website for clients to identify vaccinated Agents easily. We respect the privacy of frontline agents, so our vaccinated agents may not choose to display the badge.
Popular Districts - Properties for Sale
Popular Districts - Properties for Rent
---
About List Sotheby's International Realty, Hong Kong
List Sotheby's International Realty, Hong Kong is a professional real estate agency, offering unique and unparalleled real estate services of Hong Kong property, luxury homes and apartments for sale and rent in Hong Kong. As part of Sotheby's International Realty with more than 25,000 affiliated real estate agents located in over 1,000 offices across 79 countries, we also offer our discerning clients an unique one-stop service in international property investment.
With the support of our proprietary property technology and international property platform, our experienced real estate agents are able to create a streamlined property viewing process by providing our recommended property listings and viewing itineraries that specifically match our clients' needs. As one of the leaders in Hong Kong real estate, allow us to be your property guide in your house hunting journey.
---
---
© 2022 List International Realty Limited (Licence No: C-073987). All rights reserved.
Sotheby's International Realty® and the Sotheby's International Realty Logo are service marks licensed to Sotheby's International Realty Affiliates LLC and used with permission. List International Realty Limited fully supports the principles of the Fair Housing Act and the Equal Opportunity Act. Each office is independently owned and operated. Any services or products provided by independently owned and operated franchisees are not provided by, affiliated with or related to Sotheby's International Realty Affiliates LLC nor any of its affiliated companies.